AI and Online Dating – As technology advances, more and more dating apps are using AI to make the search for love easier. They're not just matching people based on superficial data but also focusing on personalization, recommendations and safety.
These innovations are designed to combat some of the glaring challenges of modern online dating–from spam to safety concerns. These innovations will help improve the user experience and ensure that every match has a chance to be "the one."
Personalized Experiences
AI-powered dating apps offer various personalized features to enhance the user experience. These include natural language processing (NLP) and machine learning algorithms that analyze user data and behaviour to match them with potential matches.
Using image recognition, dating apps can also identify facial features in profile photos and show users more profiles of people with similar characteristics. This helps users find matches based on physical appearance and their hobbies and interests.
Another popular feature of these dating apps is the recommendation of the best first date activities based on a person's personality and interests. This enables users to have a fun and positive date.
In addition to offering these personalized features, many AI-powered dating apps also use location-based services to suggest locations that are equidistant from both parties' homes, increasing the chances of meeting someone compatible. Some online dating apps also take safety measures to prevent unwanted attention and cyberbullying.
Ultimately, these dating apps can help users find true love and happiness by providing them with personalized and exciting experiences that they wouldn't be able to achieve without them. The popularity of these apps has led to a rise in the number of new online dating users looking for meaningful and fulfilling relationships.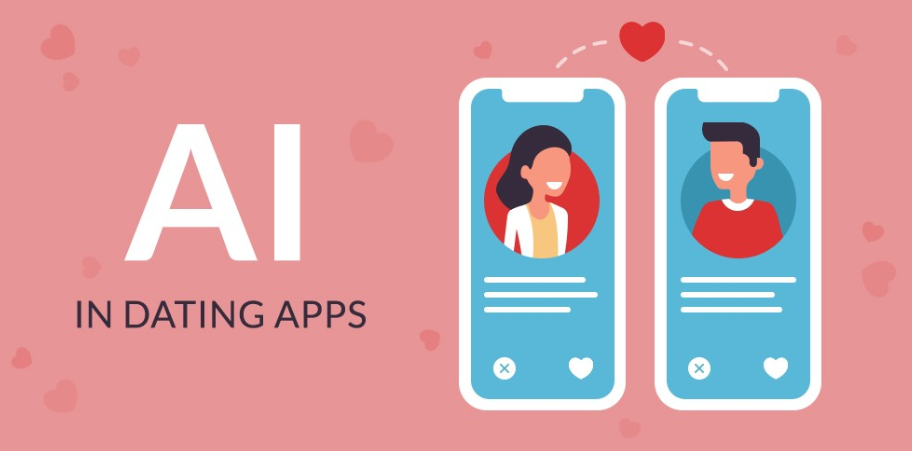 Personalization 2.0 is a growing technology that combines data and analytics with AI to create highly personalized customer experiences. It offers a more authentic connection between a company and its customers by making real-time recommendations based on personal interests, behaviours, and purchasing habits. This approach is a better way to meet customer expectations and improve brand loyalty.
Companies that use personalization reap benefits beyond just improving their bottom lines. For example, top-performing e-commerce businesses have five times more customer lifetime value than their second-place competitors. They understand their customers' needs and provide a superior, customized customer experience.
To deliver these personalized experiences, AI must work seamlessly with data and analytics, enabling marketers to deliver relevant messages at the right time and place. It also lets them experiment and improve those experiences. These improvements, in turn, drive increased engagement and conversions to improve revenue and profitability.
Recommendations
One of the most potent aspects of AI-powered dating apps is that they offer real-time recommendations based on user activity and preferences. This helps users find their ideal match more easily and quickly, saving them time and energy.
Some AI-powered dating platforms also use collaborative filtering algorithms to provide a more comprehensive view of potential matches than traditional matching systems can. These algorithms work by comparing the behaviour of other users with similar tastes to yours.
This is important because it allows users to see various people who share common interests. It can also help users make informed decisions about their relationships.
These algorithms can recommend potential dates based on personality traits, age and geographic location. This makes the experience more personalized for users while also helping to prevent scams and catfishing.
As a result, AI-powered dating platforms have become increasingly popular amongst singles, as they provide a more reliable and accurate way to find love. They can also help users avoid spending time with bad matches, which can lead to wasted effort and money.
In addition, AI-powered dating services can help users communicate with their matches more efficiently and effectively, leading to stronger relationships. This can reduce misunderstandings and ensure that people understand each other's wants and needs during online conversations.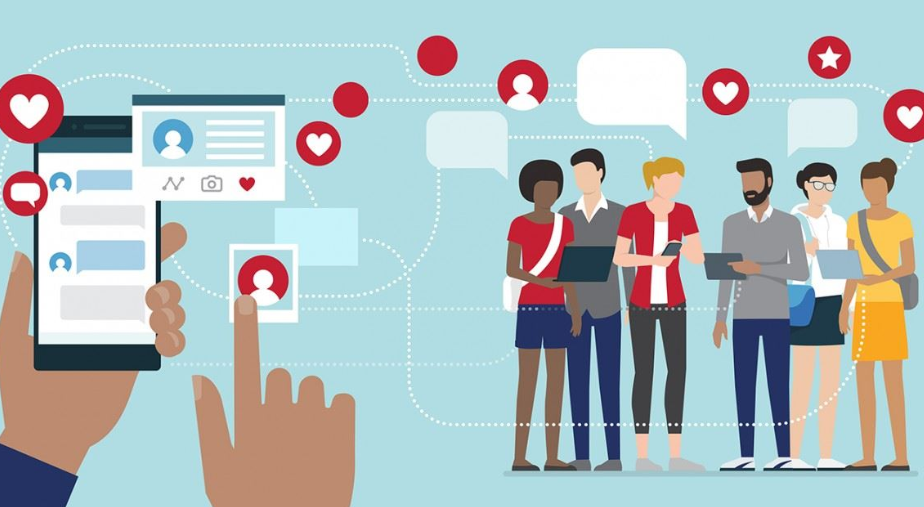 While these technologies are promising, it's important to remember that they are with drawbacks. For example, some critics have pointed out that AI-generated pickup lines are distracting and can be deceptive. However, if these lines are used correctly, they can make for fun icebreakers and an excellent way to break the ice.
Another downside of AI-powered dating apps is that they can sometimes be biased, especially regarding the choice of potential matches. A study published in 2021 found that a placebo effect affects compatibility matching on online dating sites.
For this reason, online dating apps need to be careful about what kind of data they use in their algorithmic matching process. This is particularly true if they aim to match people with similar backgrounds and values.
Safety
One of the most challenging aspects of online dating is finding a safe and trustworthy partner. To provide this, many apps have introduced security features powered by AI that help minimize spam and scams. Some of these services also offer a behavioural score to control bad behaviour and abusive content, such as unsolicited nudes.
Despite these advances, AI is still a work in progress regarding online dating safety. Many users have reported being overwhelmed by unwanted attention and unsolicited content on dating apps.
The app also has to be secure from cybercriminals, who are increasingly looking to target people on dating apps. These malicious websites can send you malicious links and lead to phishing attacks or identity theft.
Additionally, many online dating apps have introduced algorithms that can help them identify and ban fake profiles. Fake profiles can be dangerous for those who interact with them because they may develop false expectations and beliefs about the person behind the profile.
For instance, a fake profile could lure people into sharing sensitive information, such as financial details, DNA, or mental health data. This can cause emotional distress and put people at risk for identity theft.
Another issue with incorporating AI into dating is the potential for bias. As we've seen with other AI-powered apps, bias can skew algorithmic matchmaking results. This could be done by showing you a more diverse range of potential matches than you prefer.
While it's clear that dating apps will benefit from the help of AI, they need to ensure it doesn't harm their users. A few ways to avoid this problem include:
Using representative training data.
Evaluating algorithm performance in different user groups.
Add an explainable intermediary AI (XAI) layer to your algorithms.
Lastly, consider how using AI in online dating might impact users' trust in themselves. A recent survey showed that 52% of singles and 43% of married people prefer to meet someone in real life instead of creating a virtual partner with an AI.
Fake Profiles
Dating apps are a great way to meet new people, but they also come with risks. Among them are fake profiles, which have become a significant problem. Fake profiles are created for various reasons, including catfishing and romance scams.
According to Jonathan Bennett, a relationship and dating expert at Double Trust Dating, there are a few key signs that a profile might be fake. "One is that they don't have much personal information on their profile, or the personal information they do have is not accurate," he says. Another is that they must be more honest with their age, location and other details.
It would be best if you also looked out for photos that are too professional and high-quality, according to Milenkovic. These are usually taken from magazines or other sources.
They may also use the same photos across social media and dating sites, which makes them easy to spot.
It's also worth looking at their profiles' bio section, which can give you a clue as to whether or not they are fake. They probably need to be corrected if they have many grammar mistakes, inspirational quotes or invitations to click on links howlogic kft.
A person may use a fake profile to scam you out of your money. They can do this through their photos, by sending you malware, or by asking for your passwords or private information.
If you notice any of these red flags, report them to the app or website so that they can be removed. It's also helpful to have a backup contact number, like a Google Voice account.
In addition to preventing fake profiles, dating apps are starting to use artificial intelligence to filter inappropriate content and block bots. For example, Tinder uses machine learning to identify abusive or offensive messages and block them. And OKCupid warns users to look out for profiles that use "red flag language," which is code that means the message doesn't sound natural.
The best thing you can do is be aware of the warning signs, so you can keep yourself safe from a scammer. These tips will help you to make a more thoughtful decision about who you swipe right or left on your online dating journey.