In 2023, the concept of content creation and curation remains a robust business strategy. When executed effectively, platforms such as blogs, help forums, eCommerce portals, news sites, and social networking platforms attract significant traffic.
Nevertheless, the question arises: what does it take to execute them successfully? Not all development teams possess the ability to deliver platforms of comparable quality.
Enter Howlogic.
Howlogic emerges as a solution that guarantees the creation of exceptional platforms. But what sets them apart? Let's delve into this comprehensive review of the Howlogic company.
What is Howlogic?
Howlogic is a renowned company specializing in the construction of diverse content curation platforms and CMS solutions. With a comprehensive in-house production cycle, they oversee the entire process from inception to completion.
Dedicated to delivering top-tier standards, Howlogic diligently incorporates state-of-the-art quality and security practices into each platform they create.
Services of Howlogic
Among its notable services, Howlogic specializes in developing Content Management System (CMS) platforms.
Additionally, they possess the expertise to create an array of other digital solutions, including eCommerce portals, online stores, blogs and news publishing sites, social networking platforms, business sites, and online forums.
A well-crafted development process
At Howlogic, the utmost emphasis is placed on simplifying the development process for clients, ensuring ease of understanding and seamless collaboration. By keeping clients closely involved, Howlogic establishes effective communication channels, enabling the alignment of expectations and ensuring client satisfaction.
Furthermore, this deep integration between clients and developers not only fosters a productive partnership but also streamlines the development timeline by minimizing the need for excessive revisions.
Platforms built with security and performance in mind
Every project undertaken by Howlogic is constructed with well-defined quality standards in place. These standards serve as a strategic advantage, propelling the client at least two steps ahead of their competition and driving increased profitability.
Moreover, these quality standards play a pivotal role in elevating the target platform beyond a specific threshold of overall system quality and security.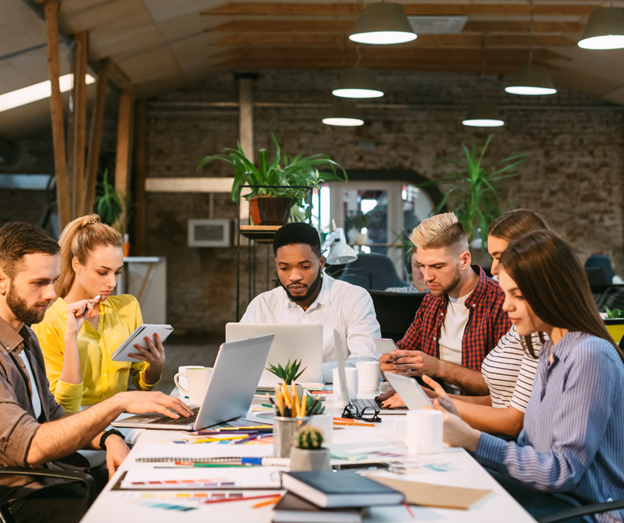 Changing the definition of a "good" CMS solution
By integrating the above-mentioned perks with Howlogic's innovative technologies and contemporary development practices, clients gain a distinct advantage, positioning themselves two steps ahead of their competitors.
Consequently, clients not only generate increased revenue from their newly developed platform but also establish a sustainable long-term edge over their competition, ensuring continued success in their respective industries.
The bottom line
Howlogic specializes in creating content curation platforms that truly stand out from the crowd. It does that by making the platforms extremely fast, secure, and scalable.
Their diverse clientele includes news and blogging companies, forums, eCommerce stores, businesses, and others.