Vinilo Link Limited, an IT consultant and service provider features high functionality website development and management. Whether it is SME or a corporate setup, Vinilo Link IT Services best enables specialized and qualified IT services for higher functionality. The company provides a comprehensive range of fully functional website development fulfilling unique user requirements, feasibility, and freedom.
Vinilo Link Limited comprises an experienced team qualified to handle a range of functions including IT consultation, website creation and maintenance, and email delivery while ensuring reduced budgetary expenditures and great results.
Information Technology is instrumental in the growth of a digital business. Vinilo Link IT Services ensure viable IT Consultation on deploying, implementing, and managing IT systems for an accomplished digital business. A compelling website sustains an impactful outlook of a business whereas smooth running enhances user experience. Vinilo Link IT Services handles Website Creation and Maintenance including, design, functionality, content updates, backups, monitoring, and basically everything leaving the client to focus on salient features like generating new leads.
Finally, effective communication is vital for a business. Vinilo Link IT Services reduce the company-client gap with effective Email Delivery services providing reliable insights into how people perceive and interact with the company. Meanwhile, monitoring email performance and reputation, preferences, whitelisting, and more.
A prominent service by Vinilo Link Limited is an outstanding social curation project – Phoenix. The versatile Phoenix Project, with a search volume of about 20 million requests per day, features effective marketing and maintenance solutions for both developers and investors. The revolutionary technical solutions of the Phoenix Project enable clients to design unique projects with a variety of tasks. That too without modelling the entire system, and paying for infrastructure.
Vinilo Link Limited may be in the initial phase, but the specialist team strives to be prevalent in the latest IT innovations leading to unique creative projects. Vinilo Link Limited is motivated to provide the best possible IT services and compelling websites to its clients. Vinilo Link IT Services ensures outstanding solutions highly aligned with clients' expectations while incorporating their reviews and recommendations.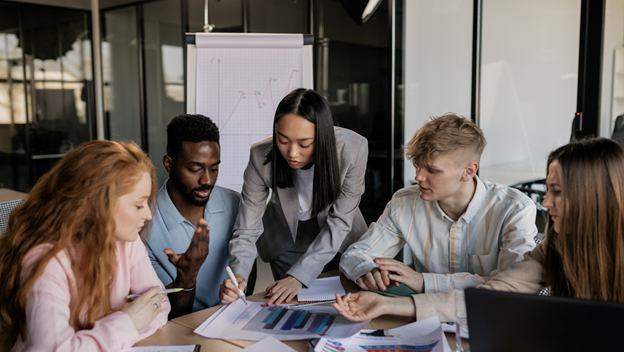 DESCRIPTION
Vinilo Link Limited is the go-to place for flawless digital business experience whether a company needs IT consultation for company growth or website development for enhanced outlook. It consists of a highly professional team that offers outstanding, and unique IT solutions. Despite not being big-time masters, the team is highly motivated to excel in their craft and enhance their skills and knowledge. Vinilo Link IT Services provide IT consultation, website creation and maintenance, and email delivery.
Phoenix Project is another important part of Vinilo Link IT Services that enables unique social curation projects. Vinilo Link Limited features versatility, interactivity, stability, scalability, and high-speed performance ensuring high ROI, profitable cooperation, and reduced budgetary expenditures. The capability of handling high-load systems, and scaling (both horizontal and vertical) makes it great for rapid growth, subsystem support, and advanced services. Also, the Vinilo Link IT Services development process is highly standardized – an easy entry point to reduce the barriers.